Would you like to receive a no-obligation proposal for accounting services? Fill in a short questionnaire
1.
SHORT QUESTIONNAIRE
2.

QUOTATION
3.
YOUR DECISION
What is your form of bookkeeping?
REVENUE AND EXPENSE LEDGER (KPIR)
COMPREHENSIVE BOOKKEEPING (ACCOUNTING LEDGERS):
THE PRICING PROPOSAL FOR THE PROVISION OF SERVICES to your Company will depend on:
The form of bookkeeping in your Company
The monthly number of accounting entries
The number of your employees and associates
The legal form of your Company and type of business
We can start at any time.
You are more than welcome to contact us.
Send us a completed questionnaire, and we will immediately send you a proposal for permanent accounting, HR, and payroll services for your Company. If you have any questions, please contact any person indicated in the Contact Tab.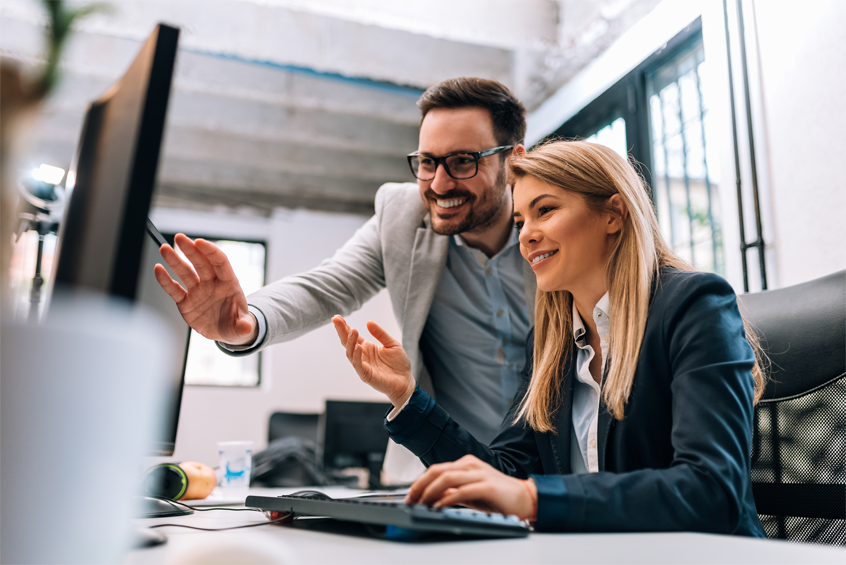 IN THE SCOPE OF ACCOUNTING SERVICES We primarily provide our Clients with the following services:
We will calculate and send you periodic public-law liabilities (including taxes, social-security contributions),
We will prepare payrolls and salary statements for your employees and associates
We will prepare and submit an annual tax return (PIT) for you on request,
We will prepare financial statements for your Company
We will prepare financial documentation for the Bank (including financial forecasts)
You will be able to send us your accounting documents and essential data by any means: by e-mail or in the form of traditional documents. You don't have time? We'll collect them from you. We take care of the highest quality of current cooperation.
An accountant, human-resources officer, and payroll specialist will be permanently assigned to provide services to your Company
You will be able to consult a Tax Advisor as part of the contract price
An Account Manager will coordinate our cooperation and help you with organisational matters
Law, taxes, accounting audits, transfer pricing, debt collection – a number of services will be available to you all in one place